Hunting down classic cars on a visit to Portugal
By the time late January has rolled around, winter has well and truly entrenched itself into the heart of London. Stiff breezes howl down cold streets, grey skies threaten with rain and even snow, and just the thought of those warm and bright evenings seem but a distant memory. True, I make it seem a lot worse than it is, and I'm actually enjoying my first Northern winter. Nonetheless, the chance to escape to Portugal for a week of (slightly) warmer weather and sunshine was a welcome one.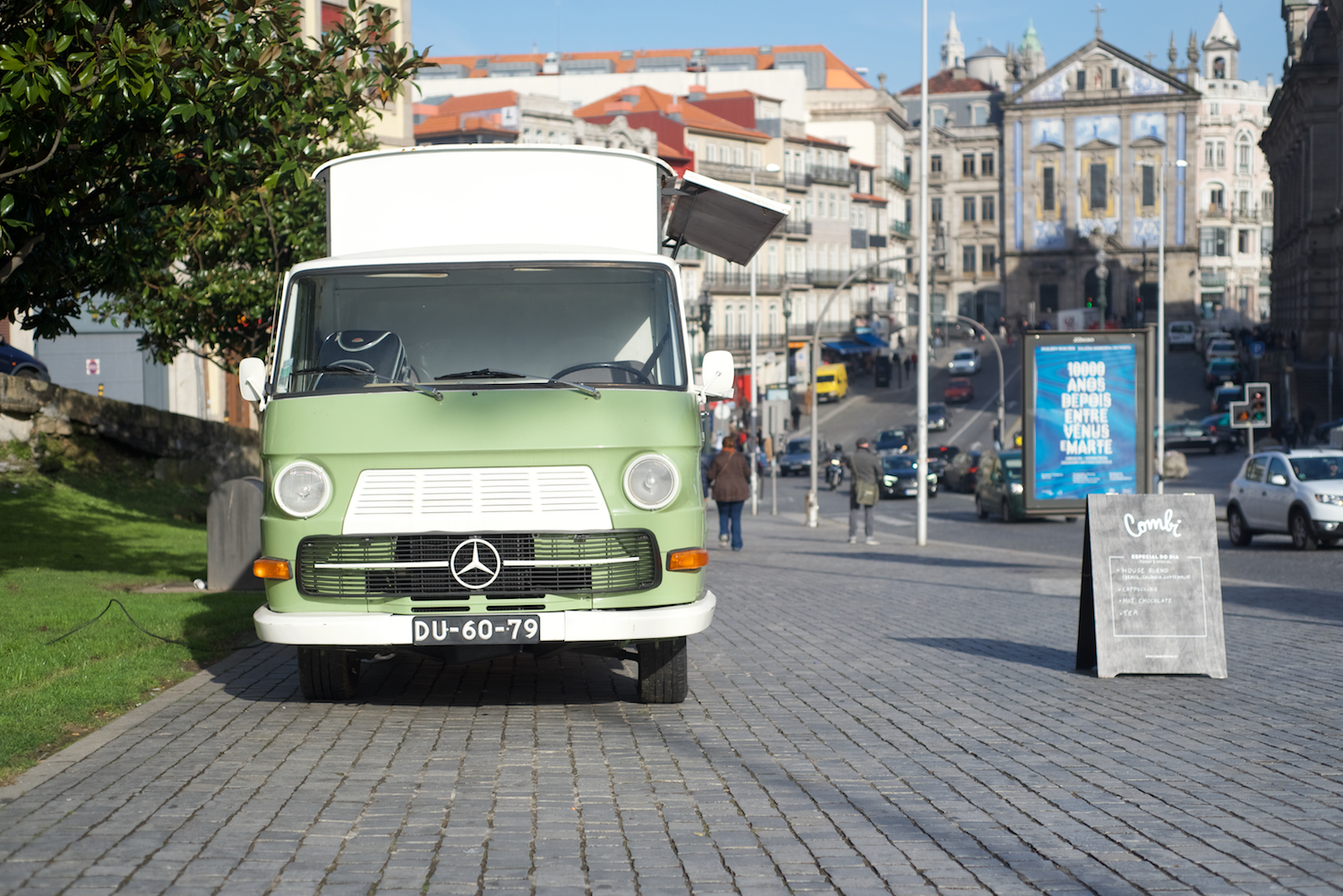 The itinerary was simple; a few days in Lisbon's Alfama district, followed by drive north for a few days in the heart of Porto. We would then slowly drive back, via the Douro Valley wine region, to Lisbon airport and a flight back to London. Of course, the eyes and camera were always primed for any classic car opportunities that would come my way.
Central Lisbon isn't a car friendly place at the best of times, so it was no wonder that I didn't spot many classics. Sightings were limited to a super cool Royal Enfield motorcycle parked outside a hipster blues club one night, a handful of cool Renaults and Citroens still doing
duties as faithful daily transport, the ubiquitous Mercedes taxis, and a street parked 911 Targa that sat for days being brushed against by hoards of people and the occasional errant delivery van. It's funny to look at the values of these 911s today (have a look at the graph below, courtesy of Next Step Heritage partner site Classic Car Auction Results) and wonder if the owner realises what an appreciating asset he or she has.
The highlight was a trip across the Tagus to Montijo to visit the guys at Cool n Vintage. Founded by Ricardo Pessoa, Cool n Vintage have possibly the most unexpected yet coolest business model – they run a marketing agency upstairs where they produce some of the slickest content that the internet has seen, and they restore vintage Land Rovers in the workshop downstairs. They have a team of 4 in the office who roll out inspiring photos and videos, as well as a team of 8 mechanics who deliver 14 or so completely restored vehicles per year, almost exclusively for export.
They took me for a short run in a soft-top 90, which has done precisely nothing to quell my desire to own an old Landie one day. There is a definite link in the aesthetics that drive and inspire their work on both sides of the business, and it was a great experience to spend the afternoon learning about their style.
Interestingly, their attitude to the cars is that they will never have the capacity to supply the demand, which means that they are only too happy to share the details of their builds, such as paint codes and interior trim details. 
By the time the weekend had rolled around, the laptop was put away and we hit the road in our rental Renault Megane. I was extremely keen to get out of the city and explore the countryside, and to find some nice driving roads in the process. We'd sampled plenty of the Douro Valley's products with dinner each night, so on Saturday morning we pointed the diesel Renault in that direction out of Porto and struck gold.
The Renault was competent but uninvolving, so I'd really love to go back and drive those roads again in something classic and properly sporting. I was thoroughly impressed with the quality of Portugal's road network, and the sinuous road which follows the river through the valley was no different. It was tight and twisty (we barely saw higher than fourth gear) yet the surface was largely billiard-table smooth, and each bend seemed to be created especially for enthusiast driving, letting us make the most of the almost entirely deserted roads. We started early in the morning and drove through heavy fog low in the valley, but repeatedly popped up into bright sunshine as we climbed, before descending back into the murky darkness.
We finished the trip with a final night stopover in the coastal holiday town of Ericeira, and ruefully tasted our final Portuguese Tarts as we boarded the flight back to London the next day. Portugal is definitely a place I'd love to return, but hopefully next time to spend more time touring the countryside in a classic of some sort.
Words and photos by Andrew Coles, Journalist and Photographer at Next Step Heritage.