Next Step Heritage at the London Motor Show
Everyone loves a motor show, and that is something that has never changed since the glory days of the London Earl's Court Motor Show in the 60s and 70s. We always feel a little guilty going to dealerships just to kick tyres, as appealing as it is, but that's effectively what's expected at a motor show. It allows you to inspect and discover the latest cars on your own terms – what better way to spend an afternoon.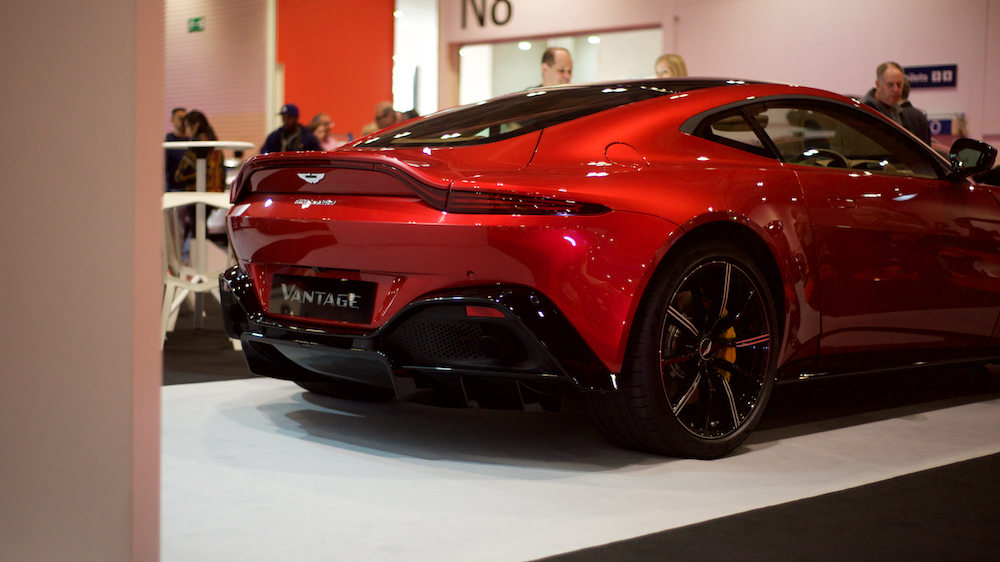 The London Motor Show was relaunched three years ago, and while it's still no Geneva, it is growing in size and stature every year. Most of the latest release cars were on display, and almost all were open for the happy attendees to sit in. Swinging up the dihedral door of the McLaren 720S, sliding over the tall carbon sill and dropping down into the deep bucket seat is a lucky experience, even if you don't get to drive the car afterwards.
We felt privileged to be among some of the first people in the UK to inspect and sit in the Lamborghini Urus SUV. This was always going to be a divisive car, but we think it a necessary evil to provide the funds to develop future and ever crazier versions of the Huracán and Aventador. After all, it's widely known that the Porsche GT3 RS is only as good as it is thanks to coffers that were topped up by the Cayenne, so this has got to be a good thing for Lamborghini.
It's a deeply impressive vehicle in person, and the detailing is beautiful. We still don't think that it's quite as wild as a Lamborghini SUV should be (LM002 anyone?) and a true homage would be powered by their glorious V10, but even we would struggle to build the business case for a car like that. If the Urus had an Audi badge on the front it would be a true game-changer, but badged as a Lamborghini, maybe not so much. Time will tell.
Speaking of game-changers, we inspected the all-electric Jaguar I-PACE for the first time and think that it will be the car that turns the tide for premium urban mobility.
Stepping back in time but still with Jaguar lineage, we spoke to our friends at Lister, who brought not only their storming F-Type based 666bhp Thunder, but also one of their beguiling Knobbly recreations. They are two very different yet strangely similar methods of delivering old-school thrills.
A highlight of the show was a conversation with Les Edgar, the owner of TVR and the man who saved the brand from certain Smolensky-esque doom. He showed us around the new Griffith prototype, and after chatting with him about his plans and approach to developing the car, we're convinced that this is finally the car to rebirth this storied marque. And what a guy – we've never had the owner of a car company whip out his iPhone to show us photos of the cabin ergonomics test buck that was built to get the seating position just right.
We learnt about the new London Black Cab from LEVC, another game changer if you're a London cabbie looking to take the fight to Uber, and marvelled at how much better the new Aston Martin Vantage looks in person than it does in the photos.
All in all it was a great time spent, and a timely reminder that British manufacturing is in a rude state of health.
Words and photos by Andrew Coles